Mayday! SpokenWord Paris
Maria D'Arcy, Special Guest at SpokenWord Paris, May 1st 2023!
—by Antonia Alexandra Klimenko, April 26th 2023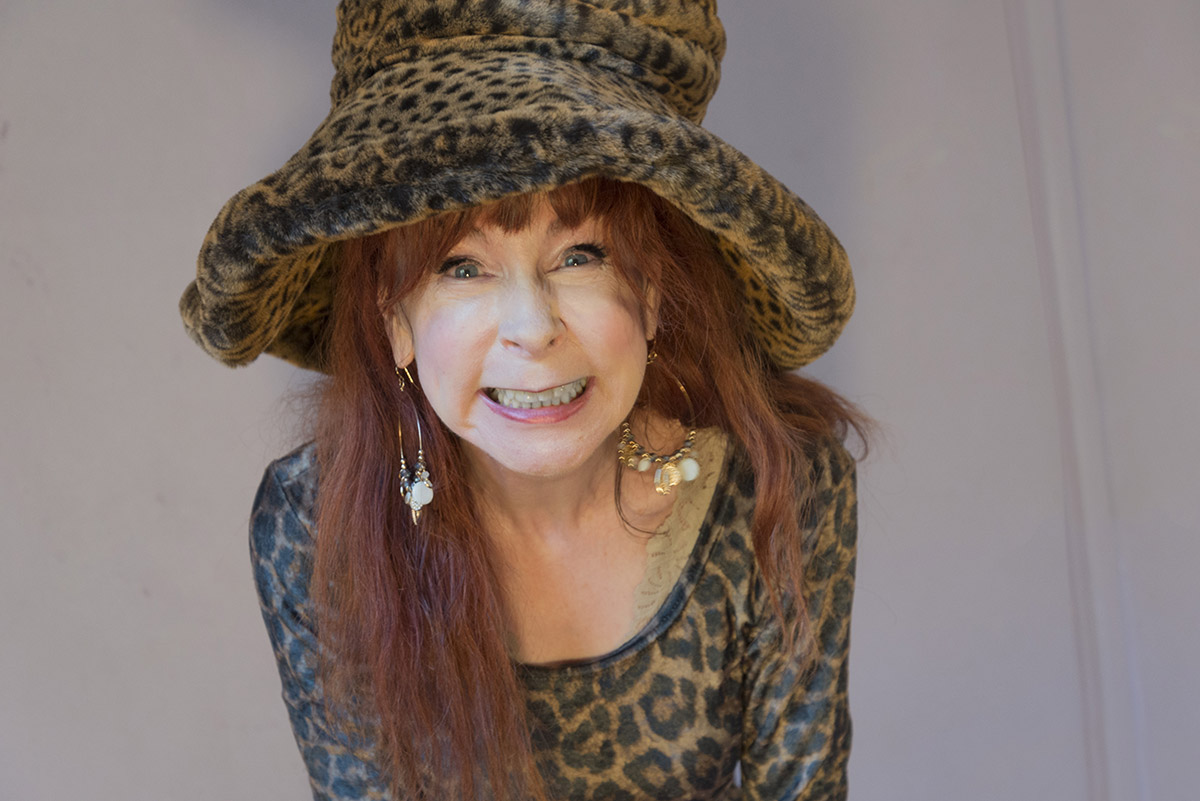 Maria D'Arcy is a storyteller, author and teacher. She lives at the foot of Montmartre and is easily recognisable in Paris for her extravagant hats. Previously, she lived in Dublin where she attended the Gaiety School of Acting and appeared on RTE TV as a dancer.
She mounted a literary one-woman show at the Irish Cultural Centre featuring the works of James Joyce, Oscar Wilde and Robert Burns. Joyce's Bloomsday has turned into an annual event for her and others in Paris and for her Salomé performances. Maria often includes the sensual Dance of the Seven Veils.
Shakespeare & Company has welcomed her novel (Seventh Heaven Seven Perceptions) onto the shelves of their prestigious bookshop. The French translation «À l'heure du Septième Ciel» by Anne Rolland is also out on the market.
During the confinement Maria worked with several voice talents to record it as an audiobook which led on to her doing further training as a voice over for ads at O'Bahama's studios. She has been interviewed by World Radio Paris, Fusac magazine and Irish Central about her novel.
Last week she received the good news that a short story she wrote quickly has been selected for an anthology, Defining Definitions. A full description of her dance, theatre and author performances can be viewed at www.mariadarcy.com. On Monday 1 May 2023 her book will be on sale for the discount price of 10 euros to lucky fellow Spokenworders.
Contact: Maria D'Arcy 75017 Paris France
Tel: +33 (0)6 83 27 23 80; e-mail: