Maria D'Arcy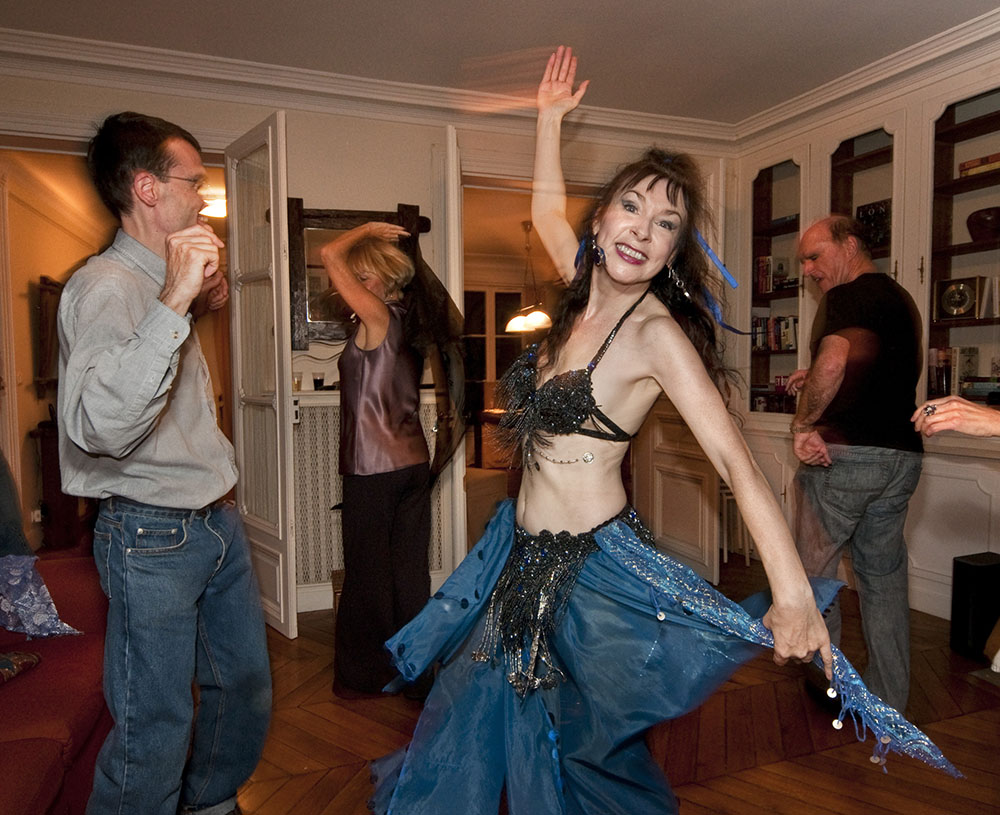 trained in Oriental Dance in Dublin, Paris, Tunisia and Morocco, specializing in workshops of Arabian belly dance, Balinese, Flamenco, Indian and Gypsy styles. In Ireland she performed frequently at Arts events, Cultural festivals and nightclubs. She appeared on Irish TV four times and was interviewed on both TV and radio for the curious mixing of Arabian dance to Celtic music.
She was invited to combine her dancing and acting talents for a One Woman Show entitled "Exotic Tales and Dances from Celtic Literature" which was staged at The Irish College now known as Le Centre Culturel Irlandais. Soon after she was selected to be a go-go dancer at L'espace Pierre Cardin in a French show named "Sex, Drogges and Rock 'n' Roll".
What joy it was to be included in a chorus of Balinese dancers, to dress up and doll up in full Indonesian regalia, to perform in suburban community centres, in Parc de la Villette, in the courtyard by Sacré-Cœur, as well as the prestigious Théâtre Mogador and Casino de Paris. Atelier Z, a multi-disciplined arts space welcomed her to share her Egyptian dance on La Journée de La Femme, at an art opening as well as to dress as a pink panther for the exhibition Pas si Bête.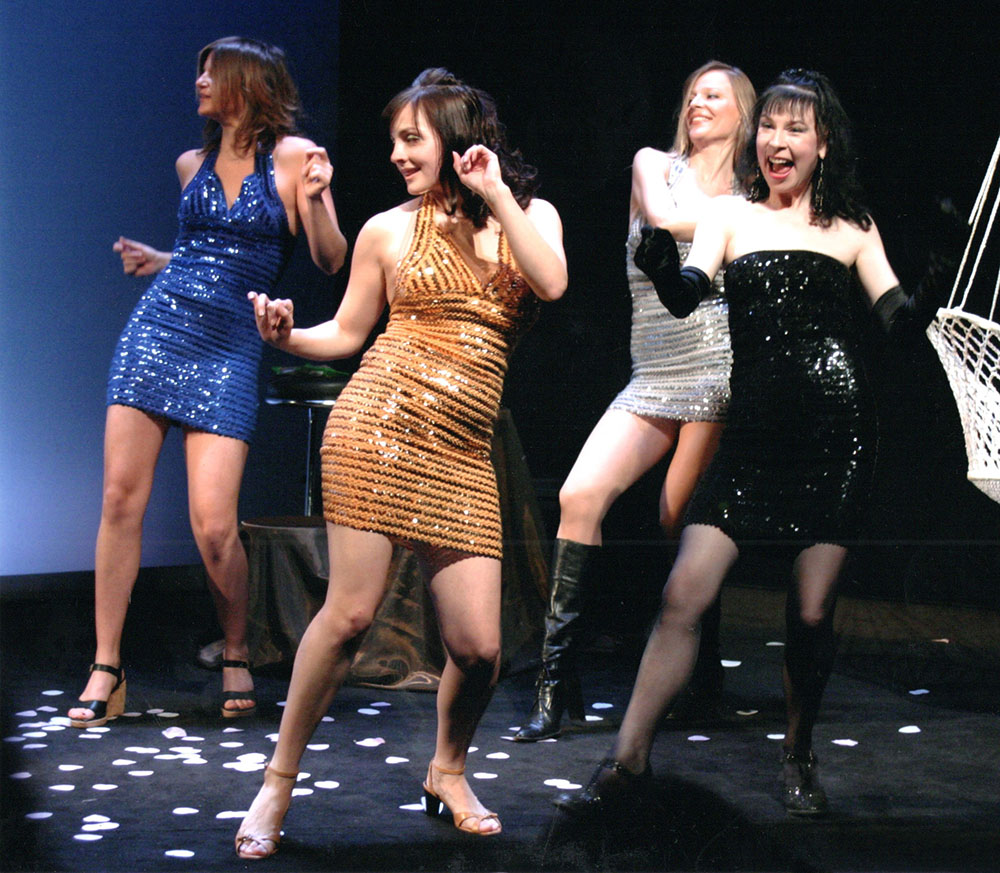 In July 2013 Maria was commissioned with David Henry to make a music video promoting "The mystery of love", part of a recording project for the chanteuse Julie Rose Wilde, a singer from Savannah Georgia. In 2014 a new chapter started, the world of burlesque. After a sequence of intensive lessons she was invited to join the Burlesque Moulin Troupe for cabarets in Le Labo, Le Balajo, Théâtre de la Contrescarpe, etc, during the years 2015–2018.

Through their prestige she had the good fortune to meet Daisy Deparys who invited her to dance at her monthly Wonder Kabarret at the Cantada II rock bar. Next lucky encounter was with Isabelle Sojfer who opened the way to shows in the cellar-bar at La Santa Maria restaurant. Not only did she rise to the challenge to choreograph a cowboy-girl dance to accompany the singer/songwriter Michel Riffat, she also produced a full one-hour show with him. Likewise Maria and Isabelle found their energy in sync enough to conjure up another one-hour show—Naughty Dames of Paris.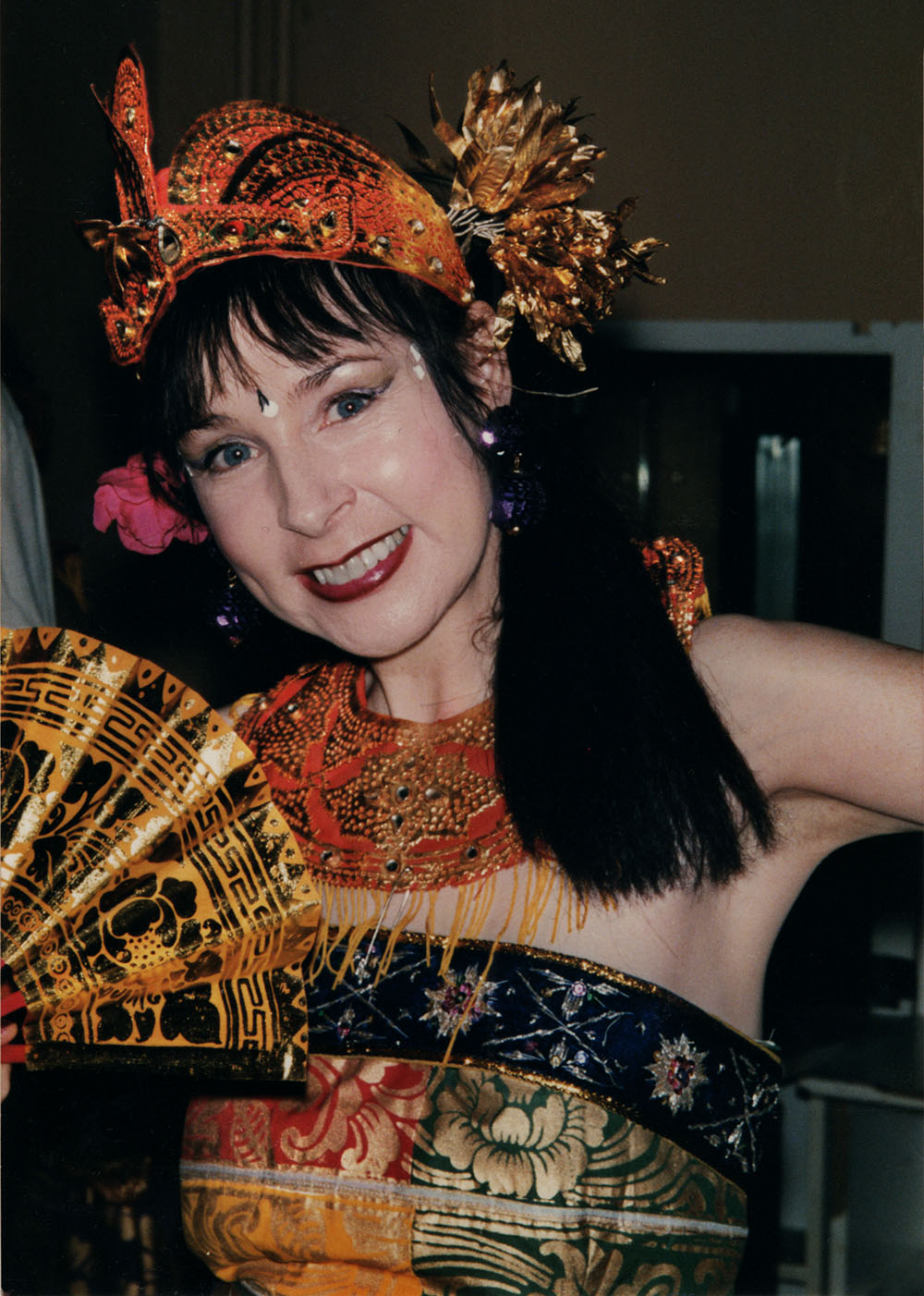 Another unusual participation was parading to the music of Santana in a street fashion show by Swedish designer Yvonne B. in the Marais called «Chien Chic» a doggie-show with extravagant collars and costumes.
During the entente-cordiale commemoration she appeared in One World Productions as a dancing fairy in the run of Shakespeare's play "A Midsummer Night's Dream" at La Comédie Française and Unesco. It was a surprise when Anna Filimonova who hosted art nights in her Batignolles salon proposed her talents for the «Semaine des Cultures Étrangères à Paris» at the Armenian Centre and nearby Town Hall where she was part of a line-up of foreign talent.
Maria continues to dance regularly occasionally combining it with storytelling as she has done at Spokenword with Salomé and Paris Lit Up, accompanied by Gene Ruda in 2020.
In 2017 she worked with David Henry to produce a music video in the most beautiful settings of romantic Paris to accompany the song by the Hut Dwellers, "Folks Back Home".
With Patricia Killeen and la Baronne de Paname she danced as a blonde for a song written by James Joyce named Golden Hair. In 2020 her programmed performances at Bernadette Martin's storytelling salon and at the Santa Maria were postponed due to the corona virus, though she has done many performances via Zoom.
Contact: Maria D'Arcy 75017 Paris France
Tel: +33 (0)6 83 27 23 80; e-mail: