The Right to Write
a radio interview with Maria D'Arcy
—by Tendayi Olga Chirawu, contributor to the World Radio Paris, August 22nd 2022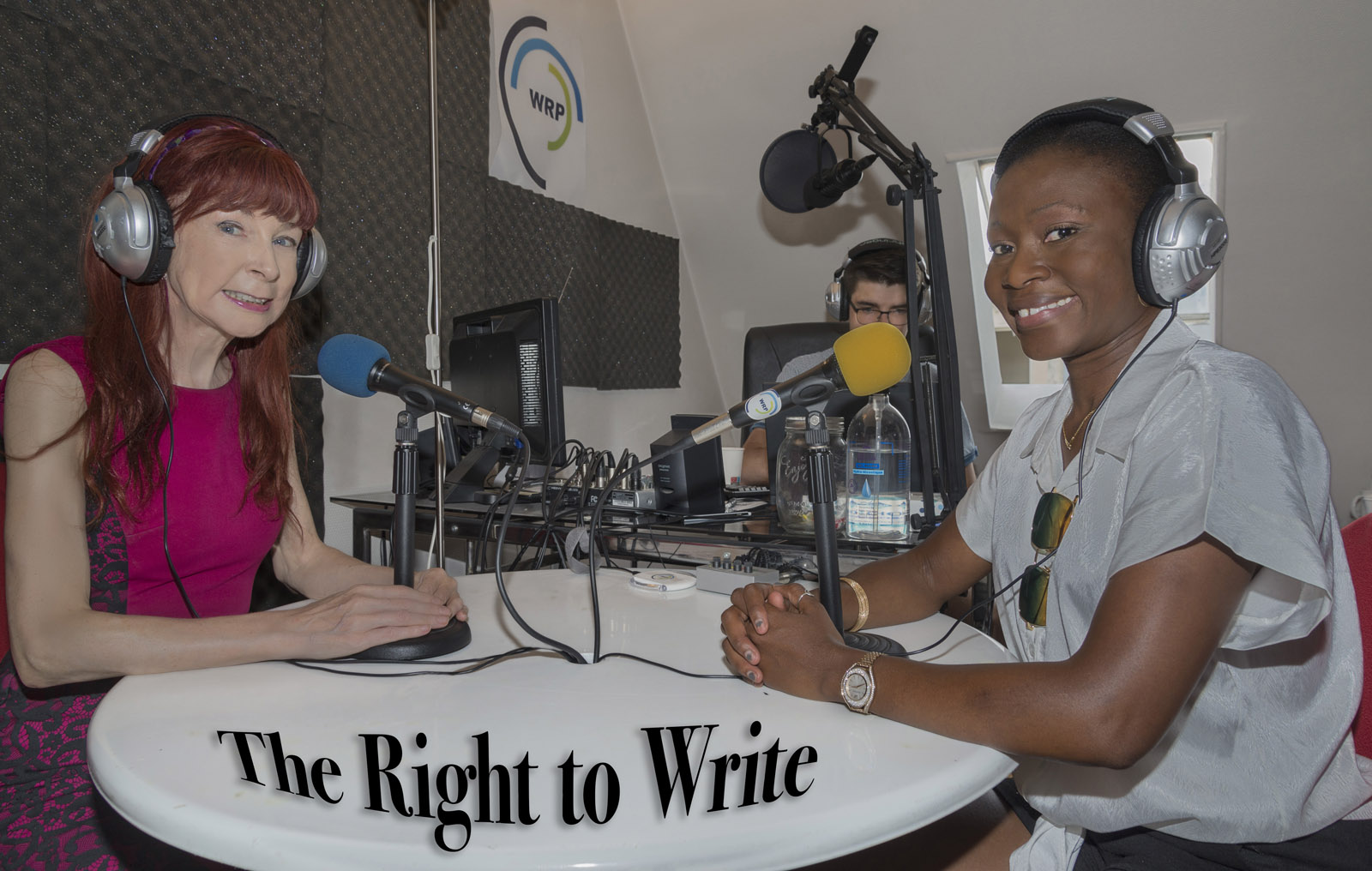 Ms D'Arcy graduated in education with merit in philosophy, psychology and sociology from Notre Dame in Scotland, then followed voice and theatre training at The Gaiety school of Acting in Dublin where she learned the skill of creating vivid backgrounds to bring credulity to the characters.
She became an oral storyteller specialising in the literary texts of James Joyce, Oscar Wilde, Robert Burns and for the last two years has been reading/enacting extracts from her own novel, Seventh Heaven Seven Perceptions, too in Paris where she now lives.
In 2022, the centenary of Ulysses, she was invited to do a costumed photo shoot in The Irish Embassy and appeared on stage at the commemorations held at Le Centre Cuturel Irlandais and the renowned bookshop Shakespeare & Company.
Seventh Heaven, Seven Perceptions is her first novel. The writing instinct was instilled when she became a compulsive diarist at the vulnerable age of 15. She learned the joy of keeping secrets, the release of confessing regrets, capturing passion, wallowing in sorrow, analysing mistakes and then moved onto enriching her vocabulary which contributed to opening her mind. This novel is her legacy to the world, an exploration of life, death, religion and sexuality, seen through the eyes of seven characters, thus sociology, psychology and philosophy were called into play.
In 2022 Maria decided to diversify her skills and trained in voiceover work for television and radio commercials at O'Bahamas professional dubbing studios in Levallois-Perret, Paris. Here are some samples of the ads she worked on. Maria is eager to do further work in the field of voice over or dubbing work. The staff at O'Bahamas told her she has an ageless quality to her voice…
Contact: Maria D'Arcy 75017 Paris France
Tel: +33 (0)6 83 27 23 80; e-mail: