Seventh heaven from seven perspectives…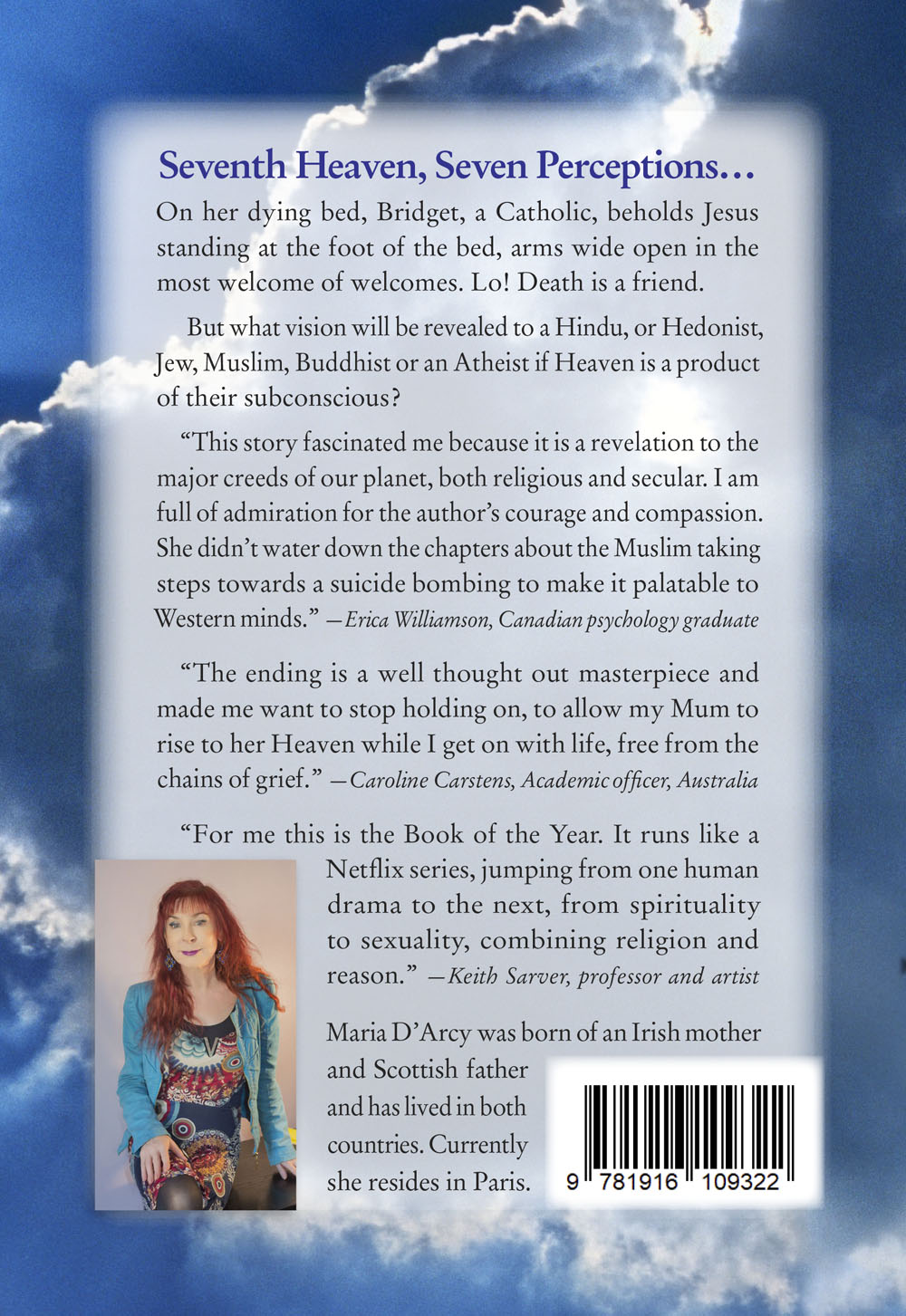 Supposing that Heaven existed and that the paradise we saw at the moment of dying was exactly what we wanted? The fruit of our earthly conditioning! A mystic mediator welcomes seven recently-departed spirits onto the intermediary plain between Earth and Heaven. Each is in awe having glimpsed their cherished vision. The mediator presents an obstacle. To integrate into this wonderful Heavenly domain they must abandon all form of prejudice and find compassion for the other six in the group. The mediator retraces their steps:
Of Bruno, the Buddhist who is so in love he wants to attach for life; Bridget, a Catholic mother suffering from cancer who believes in miracles; Joshua, a lonely Jew who longs to be a father; Kamal, a Muslim who wants his existence to count; Shandra, the Hindu dancer who wants her daughter to have better karma; Vicky, the Agnostic-protestant who prefers to focus on sex, drugs and rock 'n' roll and finally Eamonn the Atheist who scoffs any God but realizes quantum physics is discovering invisible dimensions. They need to give the seal of approval to one another.
About the author
When she read Ulysses Maria D'Arcy identified with Joyce's facility to jump from one narrator to the next and follow their stream of consciousness; comparative psychologies fascinate her. She graduated from college with merit in philosophy, psychology and sociology. Moreover her training in the Gaiety school of acting, Dublin, taught her to create vivid biographies of characters. Maria D'Arcy was born of an Irish mother and Scottish father and has lived in both countries; currently she resides in Paris.
Seventh Heaven, Seven Perceptions
by Maria D'Arcy
To buy the book or purchase the rights contact:
| | |
| --- | --- |
| E-mail: | |
| Phone: | +33 (0)1 42 93 10 52 |
| Mobile: | +33 (0)6 83 27 23 80 |
|   | |